Labor market still growing
Despite the many challenges employers have to face, the labour market does continue to pick up strongly. 
Companies are therefore making plans to strategically expand their workforce. 
Hiring plans for the upcoming months
Salaries under pressure
Salaries remain high due to the tight labor market.
With the rising costs of living, salary has become a more important factor for employees, while employers cannot always offer higher salaries due to inflation, this presents challenges.
To attract new talent, nearly three-quarters of employers (71%) feel compelled to offer a higher salary than current employees with a similar position/experience.
More than half (54%) will however align salaries in the next salary round and 28% say they adjust salaries immediately to meet the same band as the new hire.
not being able to offer a competitive salary is the biggest concern in retaining current staff
not being able to offer a competitive salary is the biggest concern in attracting talent
Hire talent
Find your next job
Counteroffers increase to retain talent
Counteroffers, in which an employee is offered a higher salary to counteract them leaving, are on the rise.
However, this may give the wrong impression to the employee if he/she is about to leave and there is a sudden possibility of a salary increase. Caution should therefore be exercised to avoid a breach of trust.
of managers indicate that they are seeing an increase in counteroffers
of managers indicate that they see a higher number of counteroffers being accepted by employees
of managers indicate that counteroffers are necessary in a tight labor market
Full picture must be right for the candidate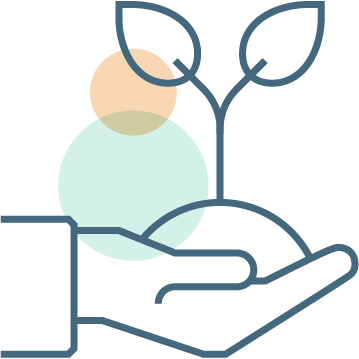 In today's labor market, attracting and retaining the right staff remains a challenge.
The standard job description is no longer sufficient to attract new talent. It must now tell the full story of the position, the company and the corporate culture.
55% of managers find that candidates are showing increasing interest in themes related to the corporate culture during job interviews.
Concerns about retaining and attracting employees
Managers are more concerned about attracting and retaining talent in 2023 when comparing to the last 12 months.
55% of C-level management state it will be harder to find staff in 2023.
79% are therefore concerned that they will not find the staff they are looking for.
81% are concerned that they will not be able to retain their current staff.
Employers attract staff by highlighting opportunities for professional development (34%) and advertising remote and flexible working opportunities in job advertisements (31%)
Why employers are worried
Attracting talent
Lack of flexibility33%

Limited career opportunities27%

Lack of competitive fringe benefits30%
Retaining talent
Lack of flexibility29%

Limited career opportunities24%

Talent headhunted by competitors31%
Data referenced in this Salary Guide is based on an online survey developed by Robert Half and conducted by an independent research firm. Respondents included C-suite managers managers from small (50-249 employees), medium (250-499) and large (500+ employees) private, publicly listed and public sector organizations across the Netherlands.
Find out what additional perks and benefits organizations offer along with salaries to their current employees and to attract new talent.
From flexible work arrangements to flexible work hours, flexibility is the key word in today's job market.
Corporate culture is an all-encompassing concept that is receiving increasing attention in the workplace and during job interviews.
Explore global insights into salaries and trends
North and South America
---
Europe, UK and Middle East
---