Robert Half
Salary Guide 2023
Numbers worth knowing
Read this Salary Guide to discover the latest trends and salary developments for positions within administration, HR and customer support, finance and accounting and project and interim management.
Access the Salary Guide now
Exclusive Salary Guide for employers and employees
Salaries for positions in different fields.
Insights into the latest recruitment trends.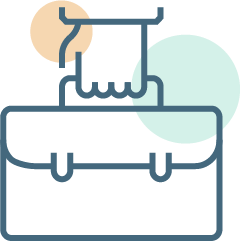 A focus on perks and benefits, flexible work models and the increasing importance of corporate culture.
How much should I be earning or paying?
Enter the job title below to reveal specific salary ranges and national comparisons.
A full overview of the Dutch labor market
Trends and expected salaries for three sectors highlighted:
Administration, HR, and customer support
Project and interim management
Latest recruitment trends

Employee benefits, flexible work models and corporate culture